Office Hours
Sunday
Closed
Monday - Tuesday

9:00 AM

-

5:00 PM

Wednesday
Closed
Thursday - Friday

9:00 AM

-

5:00 PM

Saturday

9:00 AM

-

3:00 PM
Access Hours
Sunday - Saturday

6:00 AM

-

11:00 PM
24 Hour Access Available
| Size | Unit Details | Price | |
| --- | --- | --- | --- |
| | Self Storage, Outside Drive Up Unit | | |
| | Self Storage, Outside Drive Up Unit | | |
| | Self Storage, Outside Drive Up Unit | | |
| | Self Storage, Outside Drive Up Unit | | |
| | Parking, Car Parking, * PLEASE NOTE: THIS IS AN OUTDOOR VEHICLE PARKING SPACE, NOT A STORAGE UNIT | | |
| | Parking, Small Vehicle Parking, * PLEASE NOTE: THIS IS AN OUTDOOR VEHICLE PARKING SPACE, NOT A STORAGE UNIT | | |
Vineland, NJ Self Storage Units at 4281 S Lincoln Ave
Our property is located on South Lincoln Avenue along New Jersey Route 55, just east of the Cumberland Mall in Vineland, New Jersey. We offer a variety of storage solutions for anyone in the area, including residents of Millville, Bridgeton, Buena, Glassboro, Franklin, or Maurice River Township! Our convenient location and helpful staff makes Columbia Self Storage one of the top U­-Haul rental facilities in the state of New Jersey. It doesn't matter if you want to store the contents of your garage or the furniture in your living room – you can use our cheap moving trucks to transport any kind of item you need in a safe way. Besides, there are plenty of other amenities to make your move easy and comfortable. With drive-up access, you can park your vehicle next to your unit for easy loading and unloading. We also offer a large supply of boxes and other material that's suitable for a variety of items.
If you're looking for a secure place to store your vehicle, you've come to the right place! Our parking spots are perfect for any kind of vehicle you might have. Whether you want to store the commercial vans you use in your line of work or the RV that's taking up space in your driveway, we've got you covered. Our self storage property is fully fenced-in and equipped with security cameras all throughout the area, so your vehicles will be kept in a secure place while you're away. You also don't have to drive out here every month just to pay your bill. If you prefer doing it from the comfort of your home, you'll be able to manage your account online! We want to answer any question you have, so don't hesitate to call us today!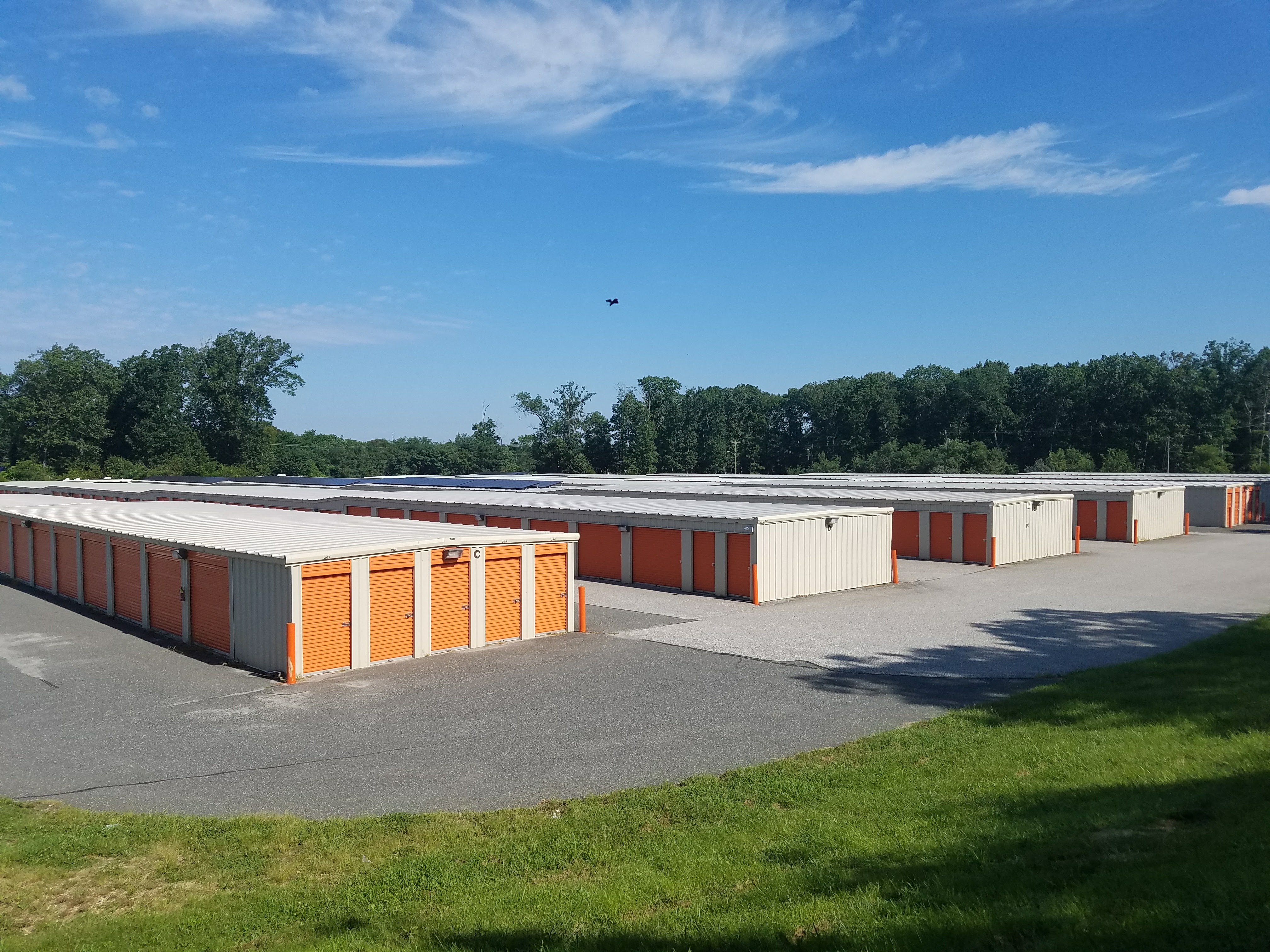 Check Out What Our Customers Are Saying
"
"
Heidi Harvey
on 11/02/2022
It's a good storage unit place it's set off in the back nice and quiet good spot to have your storage your stuff there
"
"
Kenneth Lacy
on 07/06/2022
Good storage place reasonable prices nice staff.
"
"
Patrick Shields
on 06/02/2022
So me and better half went there hour and a half ride from where we live down to that storage center which is very nice place it's a newer place and we were there to look at a enclosed trailer that was advertised that it was fantastic well they didn't expect for a person to show up with a floor jack to jack up to check the springs check the bearings to get underneath it check the Joyce is going across to see the floor and find the damage that was hidden with their best try to hide it and they were asking a number for that trailer that was nowhere near what it was worth the bearings were bad the brakes were bad the springs were worn the floors were rotted the spring that pulls up the fold down door was bad so you can see it was a bad trip and we didn't
From downtown Vineland, NJ:
Head north on NE Blvd toward E Wood St

Sharp left onto NW Blvd

Keep right to continue on SW Blvd

In 2.8 miles, turn left onto Burns Ave

Turn right onto County Rd 555/S Main Rd

Continue to follow County Rd 555

Turn left onto County Rd 655

Turn right onto S Lincoln Ave

Columbia Self Storage will be on the left
Head east on E Broad St toward N High St

Turn left onto N 3rd St

Slight right onto Wheaton Ave

Continue onto County Rd 555/S Main Rd

Continue to follow County Rd 555

Turn right onto County Rd 655

Turn right onto S Lincoln Ave

Columbia Self Storage will be on the left
Head northeast on N Pearl St toward Mc Cormick Pl

Turn right onto Irving Ave

After 5.9 miles, continue onto W Sherman Ave

In 3.1 miles, take the ramp onto NJ-55 S

In 2.8 miles, take exit 26 for Cumberland County 555 toward Buena/Vineland

Turn left onto County Rd 555 (signs for County Road 555 N)

Turn right onto County Rd 655

Turn right onto S Lincoln Ave

Columbia Self Storage will be on the left
Head northwest on Kennedy Dr toward E Weymouth Rd

Turn left onto E Weymouth Rd

Turn left at the 1st cross street onto S Central Ave

In 2.5 miles, turn left onto Oak Rd

Turn right onto Lincoln Ave

In 6.5 miles, turn left onto S Lincoln Ave

Columbia Self Storage will be on the left